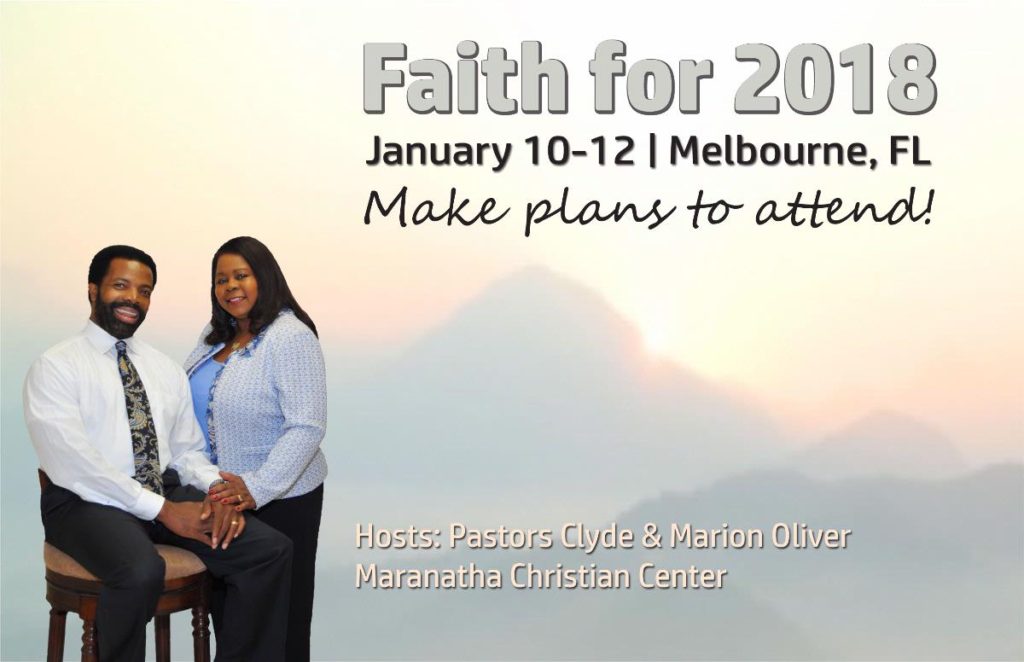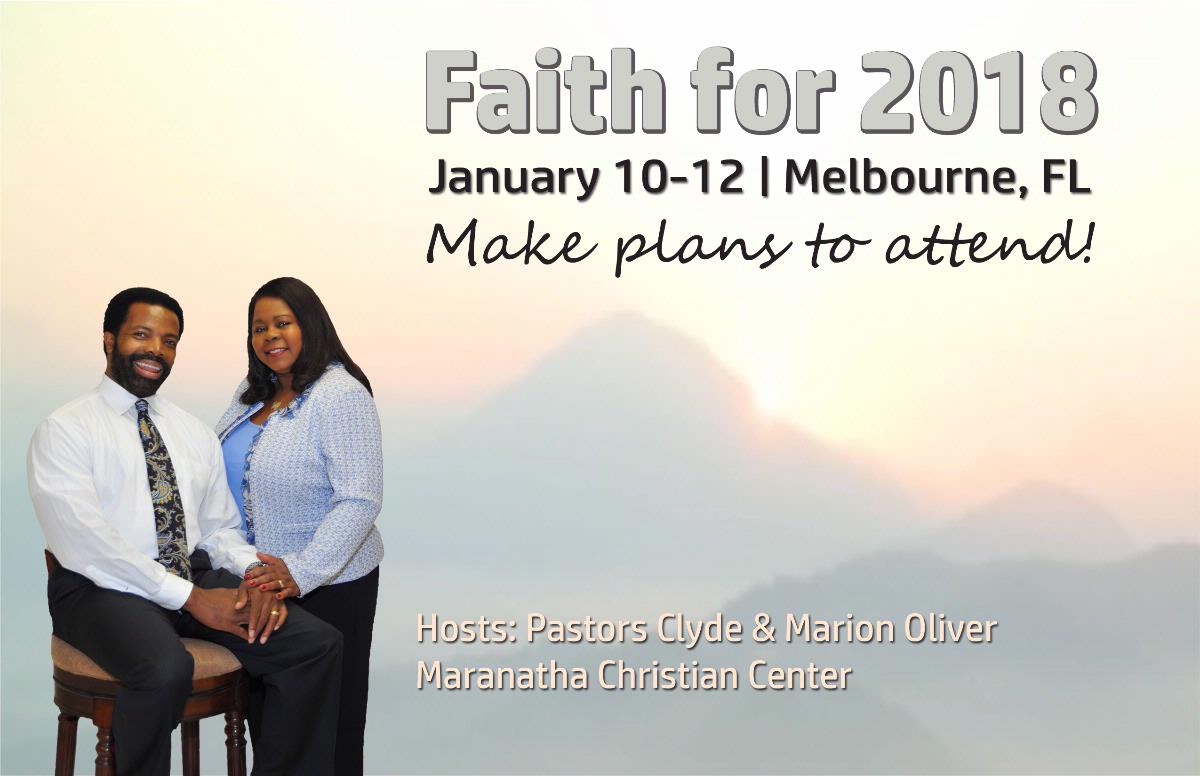 FAITH FOR 2018
Marion and I invite you to make plans to attend Faith for 2018, being held on January 10-12th, here in Melbourne, Florida! At the instruction of the Lord, this annual meeting is designed to prepare our church members for the upcoming year, through emphasizing the principles of faith. While this meeting is primarily for our church membership, we also welcome others to join in with us for these three days.
Our faith will be energized in these meetings and we will be prepared to face 2018! We look forward to you joining us for Faith for 2018! Come be refreshed and grow in your FAITH!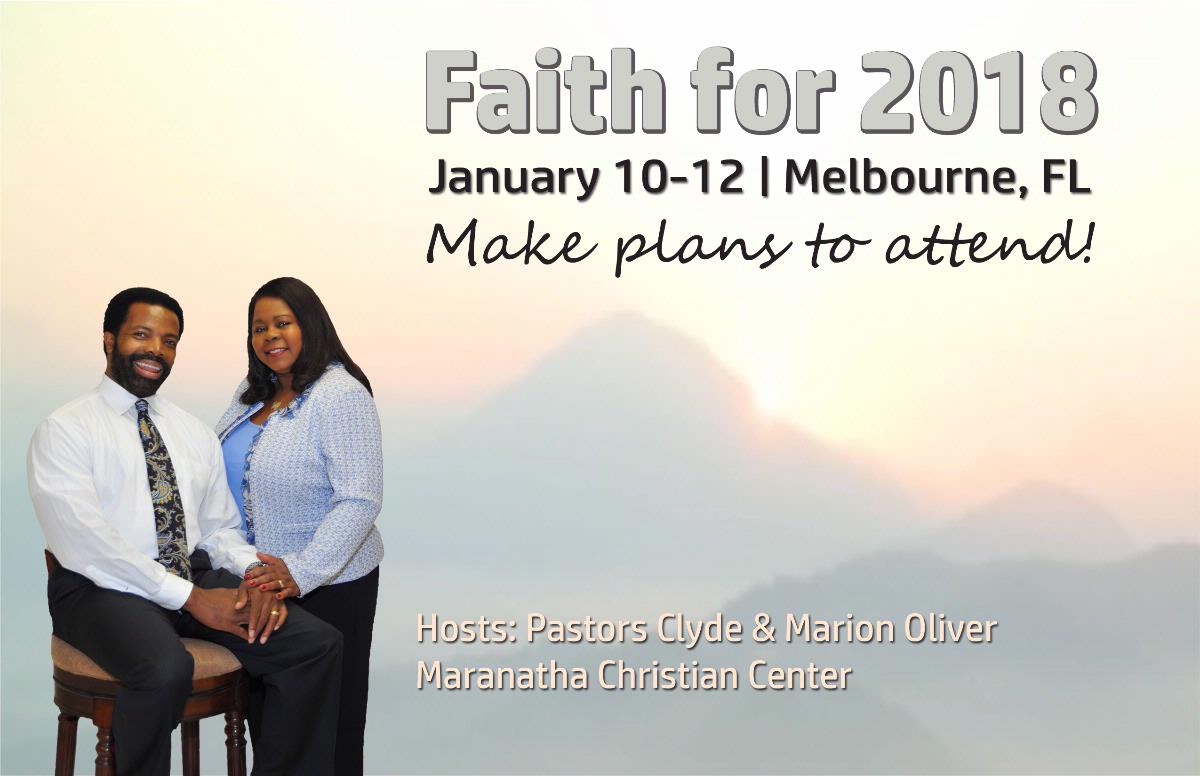 FAITH FOR 2018 SCHEDULE
Check Back Soon for Schedule!